There were a few engine bay jobs that needed doing so planned as many as I could I one day/weekend. It was mainly the gearbox & clutch/flywheel install and new revo engine mounts but after some thinking about how to drop the gearbox out it was just as easy to whip the engine out and do what we needed to.
I had a couple of stripped studs on the turbo manifold that needed sorting and took advantage of the engine being out to install the new front ARB.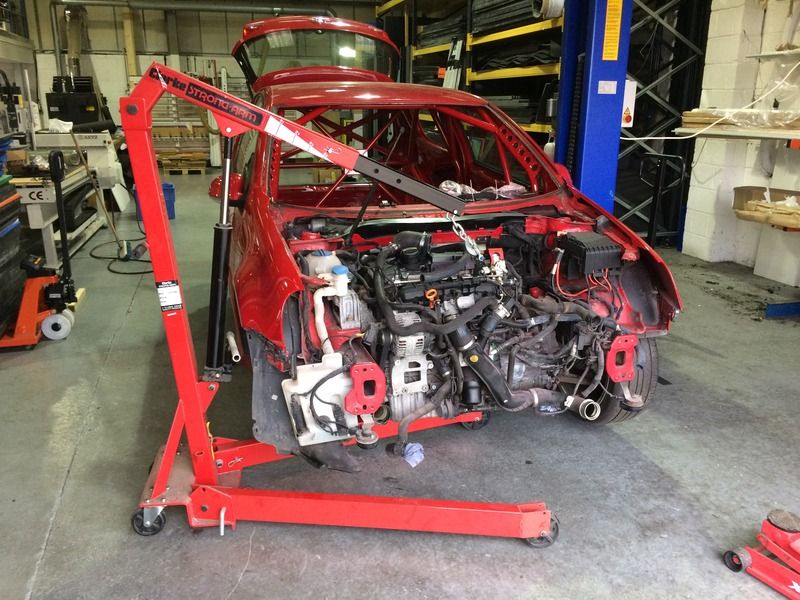 Using the crane to lower the engine on the gearbox side didn't really work. I'm glad we gave up on that one now.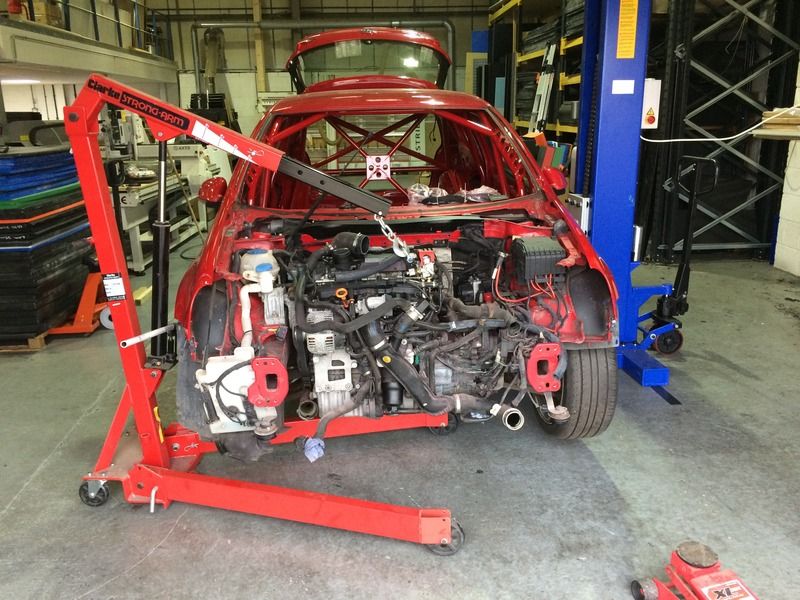 It's out! To be honest most of it was already disconnected. I think the only pipe we had to take off was the water and fuel but they were both empty anyway.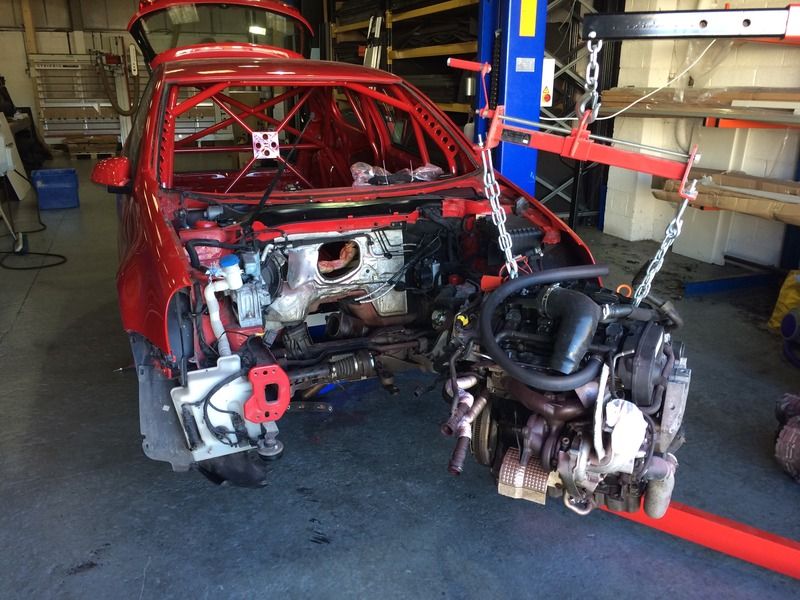 I couldn't see a way to disconnect the cables running to the engine from the passenger side so left them connected. It was going back in on the same day anyway.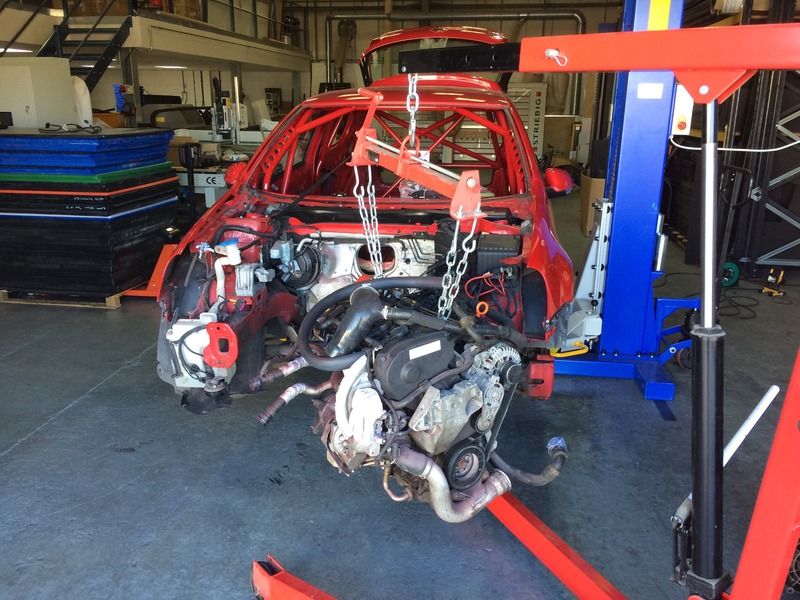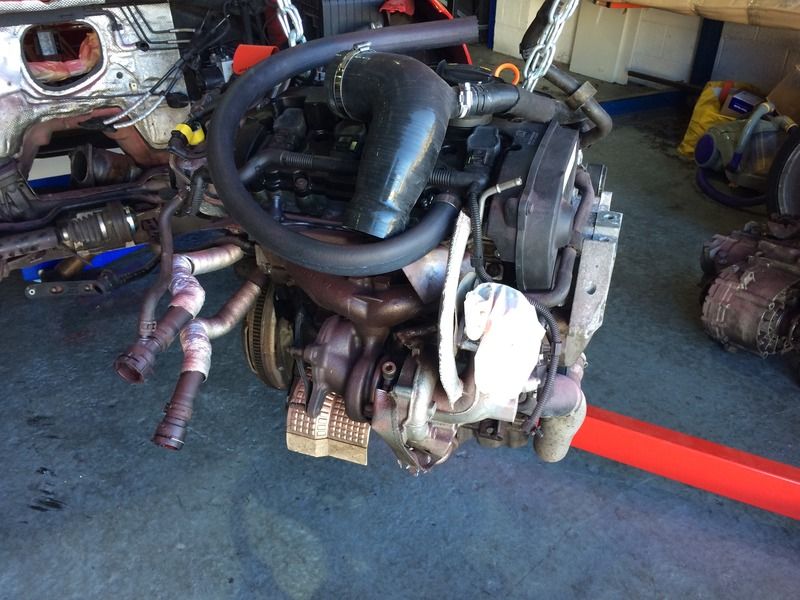 Gearbox off, quite a small engine to be honest!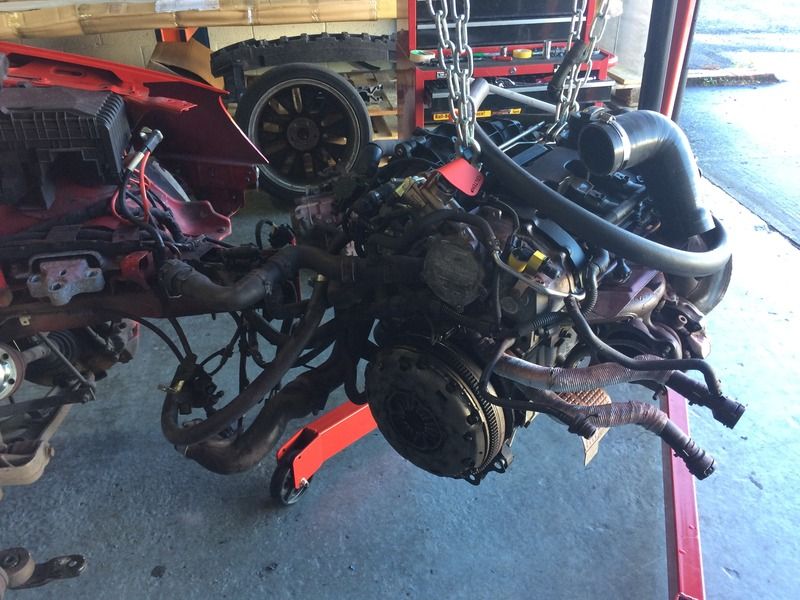 Install the new clutchmasters "stage 6" clutch and single mass flywheel. Good for 500bhp+ they say!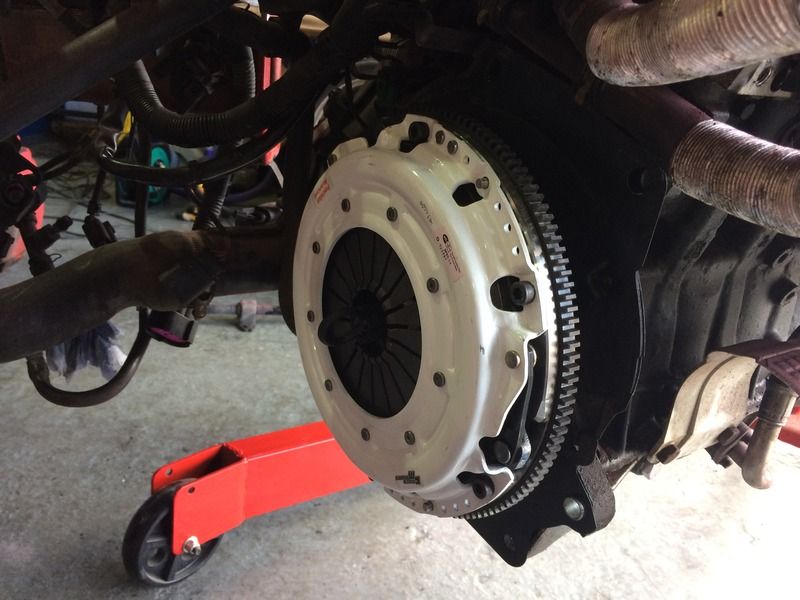 New hotgolf gearbox on. Also fitted is a forge quick shift on top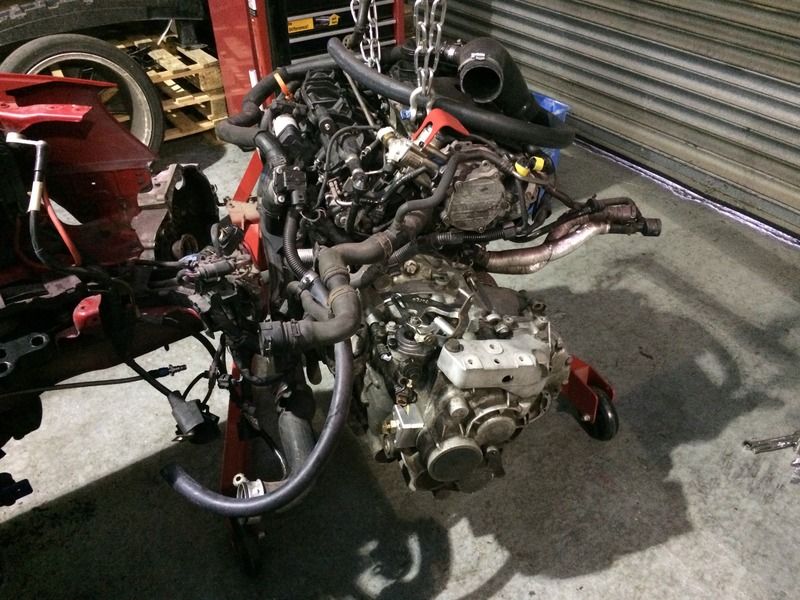 The new superpro ARB installed along with nearly new Revo engine mounts. These are meant to be harsh for a thousand miles or so, hopefully not too bad. Oh and also installed there is a braided AKS clutch line removing the VW hard line and plastic valve thing. I also modified the slave cylinder on the gearbox, removing the pin hole restrictor which they recommend on upgraded clutches.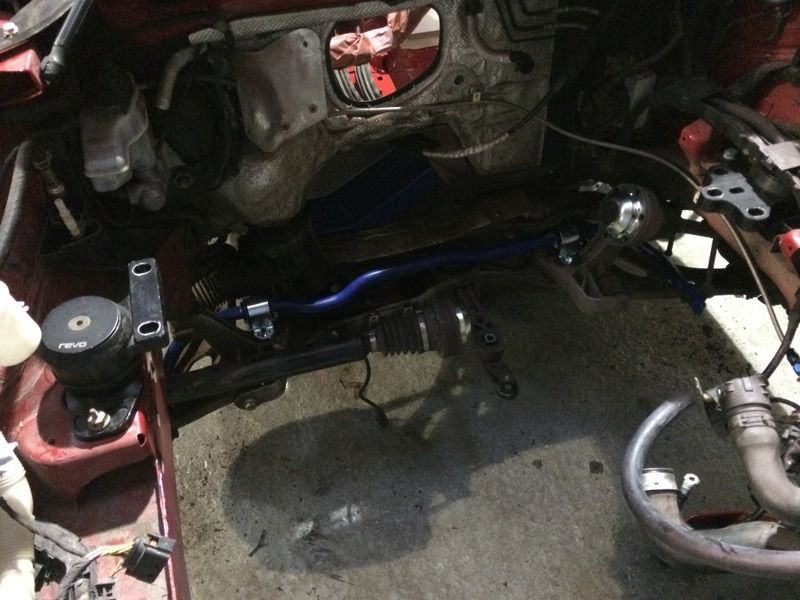 All back together! Took pretty much all weekend in the end but i don't like to rush these things.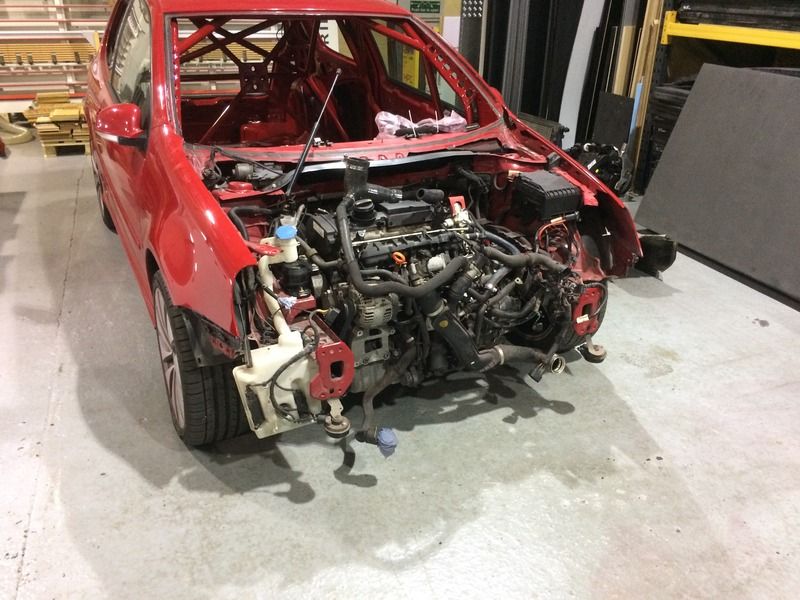 I had to drill a few holes in the tunnel to allow for the cables to run through. This has since been blocked up so no fumes can get through. I made that mistake on the MK2!