Long story short - moving house; parents want to keep old server as it has all our old DVDs etc on it; bought old one from me; went out to purchase new shiny parts to build new one!
The spec and cost of each component is as follows:
Coolermaster Elite 120 Mini-ITX case - £32 Aria
Coolermaster 500W PSU - £31 Aria
AsRock Z77E-ITX motherboard - £65 bit-tech marketplace
Intel Pentium G860 (Sandy Bridge) - £49 Aria
8GB Mushkin Enhanced Silverline - £17.50 Trade Post
Corsair C300 64GB SSD - £25 Trade Post
Seagate Barracuda 2TB - £70 Aria
DVD drive for now - possibly BluRay in the future - spare
Enermax Aurora Micro Wireless Keyboard (Black) - £32 from a big river
So in total that's £321!
I could have built it much cheaper if I'd wanted to, but I wanted a compact case that would fit under the TV, the SSD just sort of came up and was a good price with the RAM, the motherboard - I could probably have made done with a H61 or the like, but this has an RRP of about £120, so at £65 with over 2 and a half years warranty left I couldn't say no really!
Just a few quick snaps while putting it together.
Motherboard ready to go
HDD, SSD and optical drive in with a couple views of the case's size mostly empty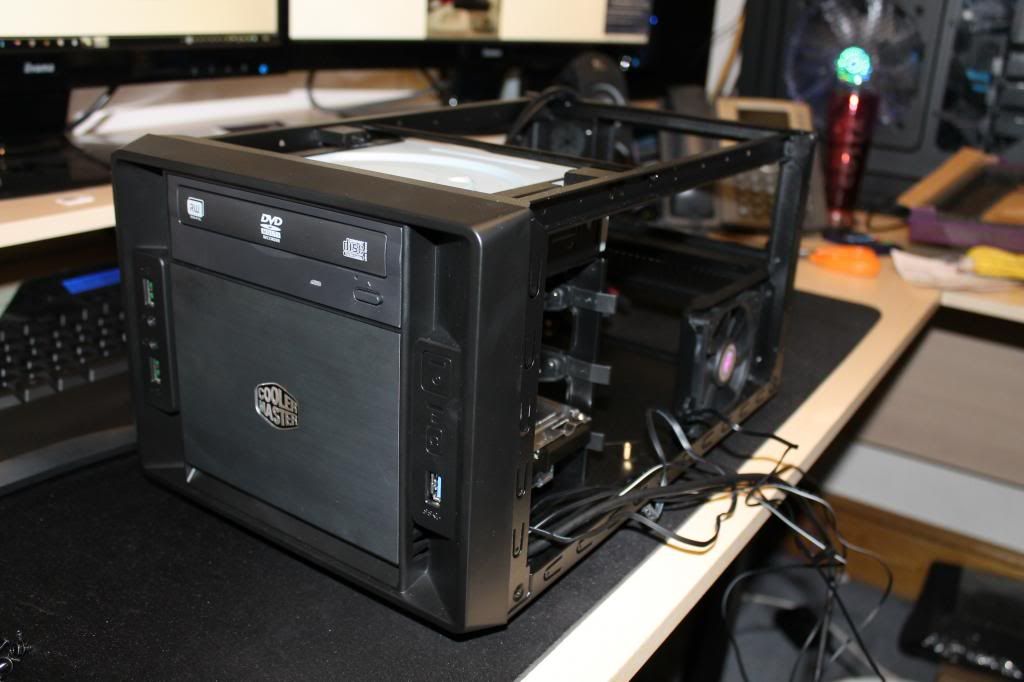 CPU in
Didn't realise how dusty the room was until I took these!!
Snuggled in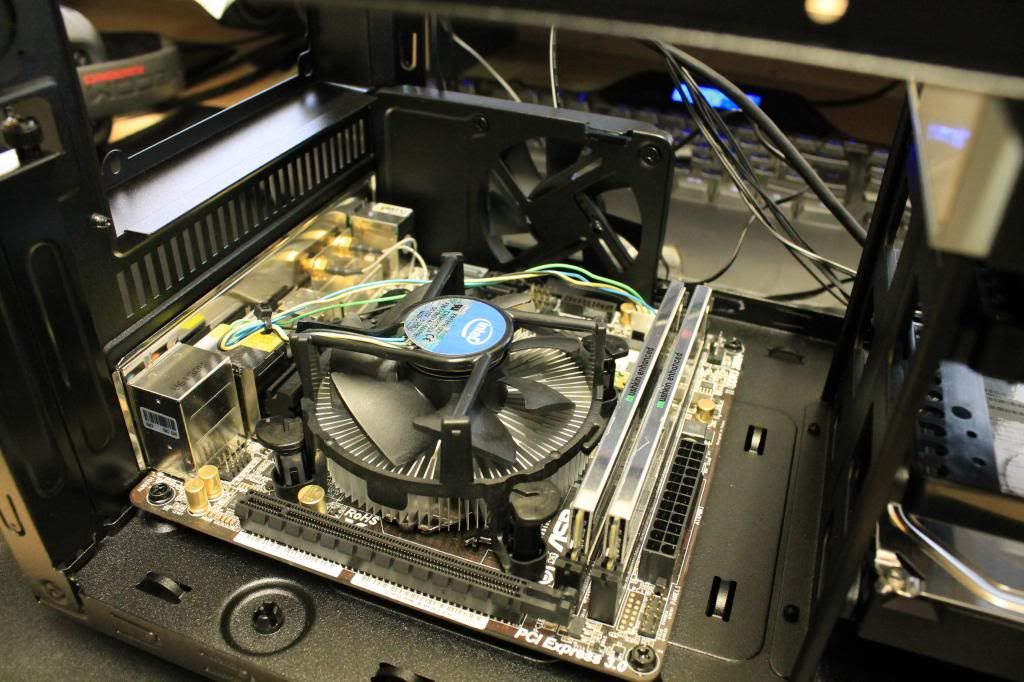 And the nightmare wiring commences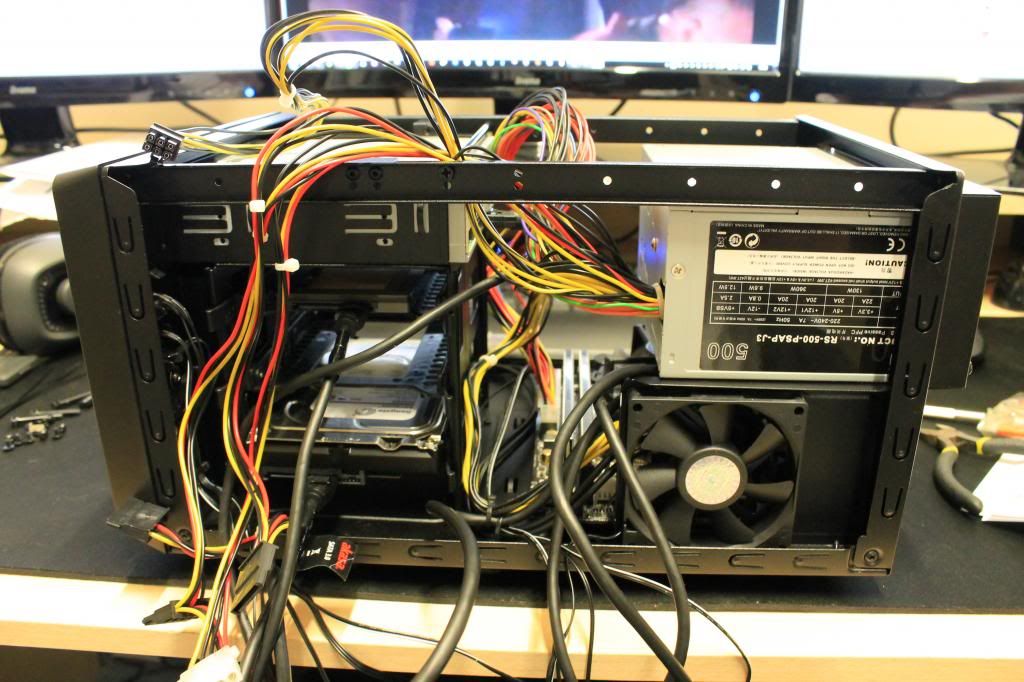 But manages to tidy up reasonably well!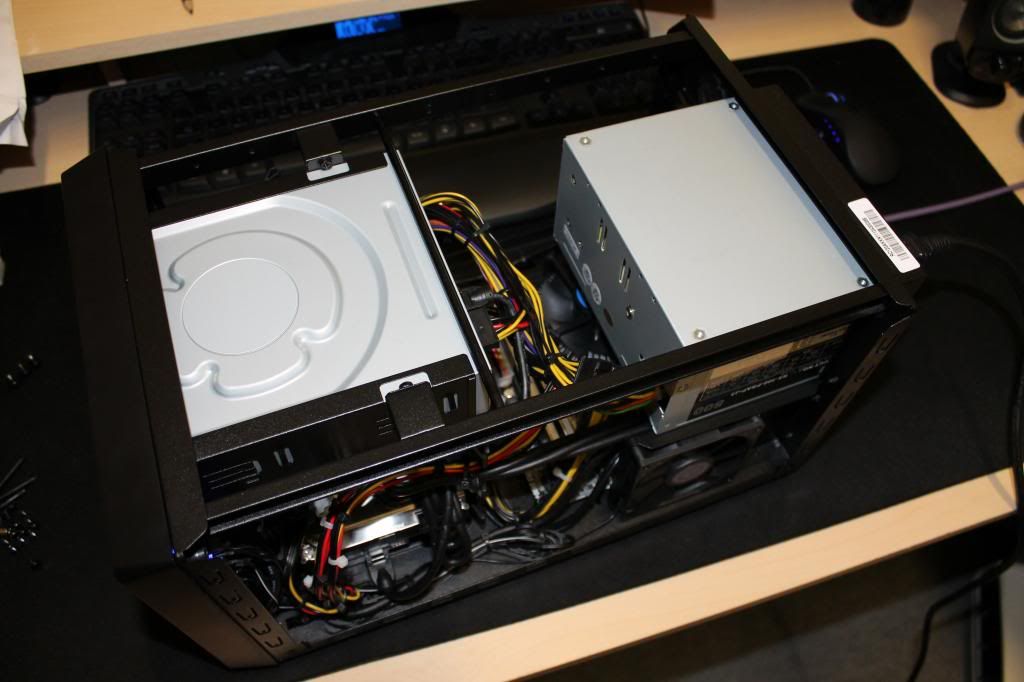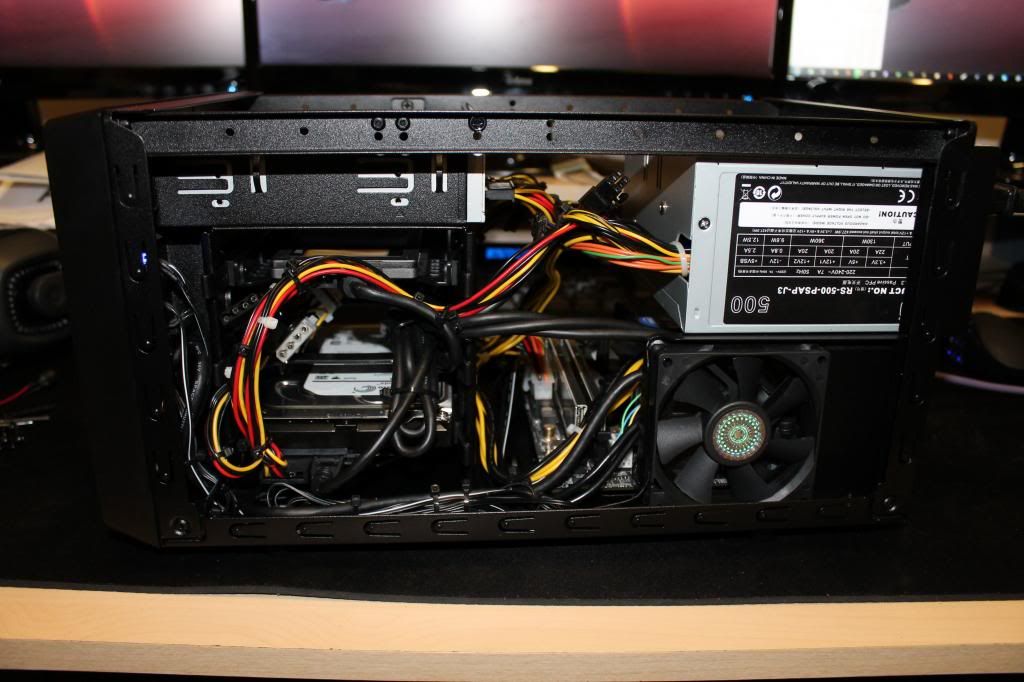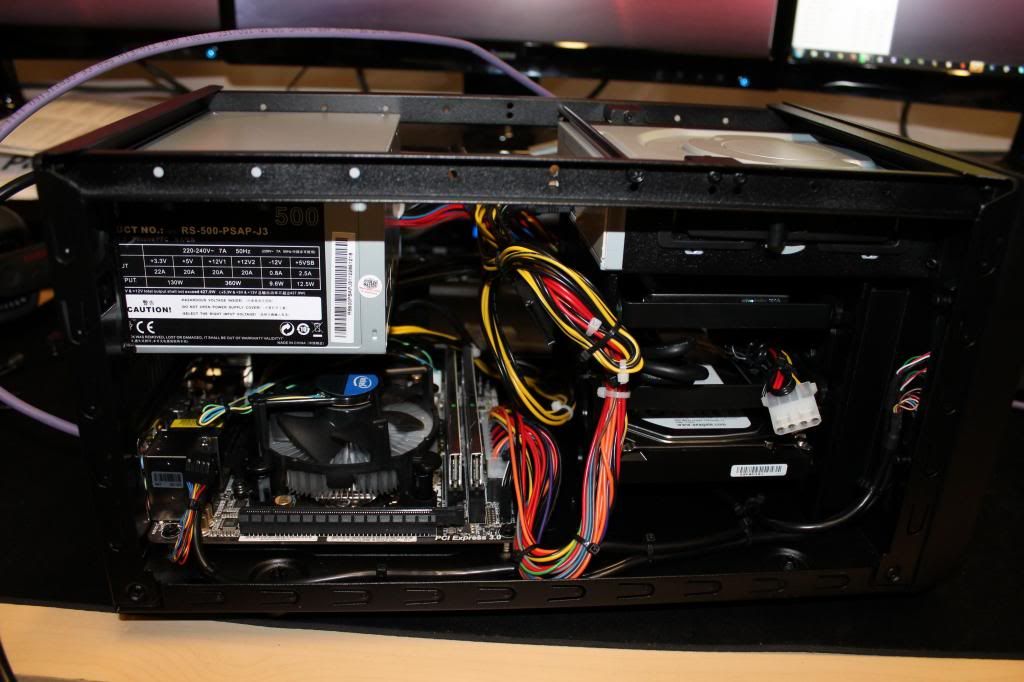 Finished!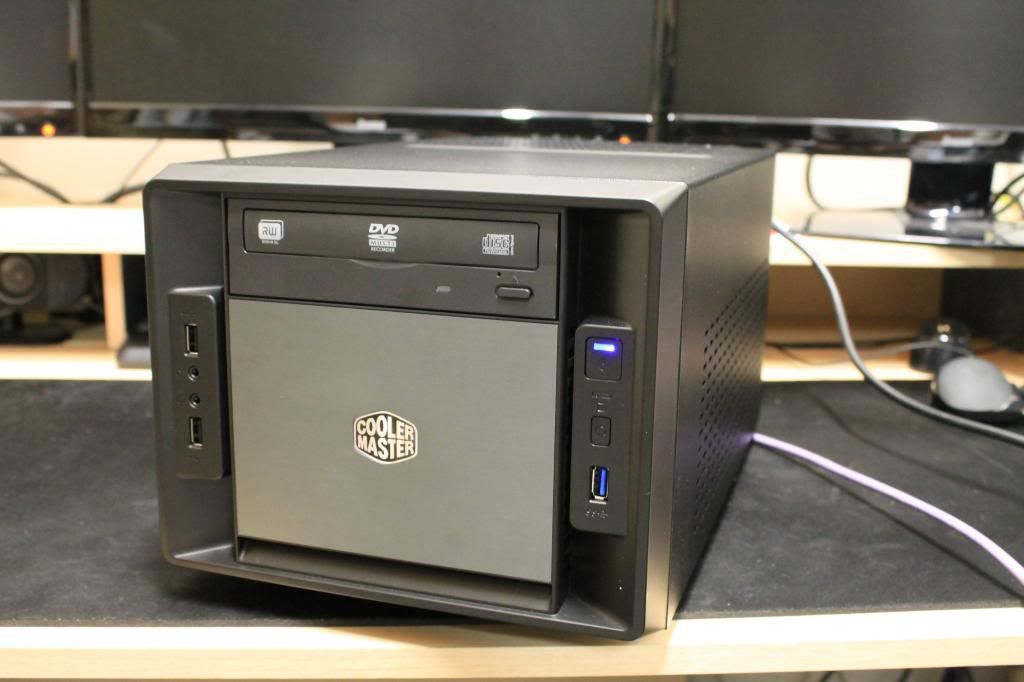 It was a faff getting the Intel HD drivers to play ball. Whenever I installed them it would cut out all HDMI video (no use as I'm going to be connecting to my main TV via HDMI to get audio as well!). I could go into safe mode and still boot etc but I was tied to remoting in from my laptop last night while I configured it all.
Finally got around to tidying the room up tonight so I plugged in both DVI and HDMI to my main screens, DVI showed up fine, so then extended to two displays via HDMI, then had to switch so the HDMI screen was my 'main' display before it finally let me just run off HDMI alone! What a messy way around that was, don't know what someone would do if they didn't have a DVI cable or adapter..
Have just finished transferring all of my other server's files so I'm sat at around 800GB space now.
The G860 streams blu ray quality (7GB file) just fine through VLC with only about 15% CPU usage.
I was surprised as well with the ATTO results. The SSD sat at around 380MB/s read and the Seagate 2TB managed a whopping 170MB/s! That's a lot more than I expected from a mechanical drive, so either ATTO is lying or it's a decent drive!
All in all I'm very happy with it so far. The only other addition I may make is if I decide to run it wireless. It currently has a 300Mbps N card with 2 antenna however I've been thinking of sticking an Intel 450Mbps card in with 3 antenna to see what the performance of that is like as I've got the NETGEAR N900 router to make full use of.