So I thought I should put this up here, just to give people a look into the new Sandy Bridge E system.
Spec is currently as follows:
Cooler Master HAF X (2x200m top, 1x200m side, 1x200m front, 1x140mm back)
Corsair HX1050W
Gigabyte X79-UD5
Intel i7 3930K & Corsair H100 (Push/Pull with 4x bequiet Shadow Wings)
4 x 4GB Corsair Vengeance 1866Mhz
740GB Samsung EVO SSD
500GB WD Caviar (For files that will move around a lot)
1TB Seagate Barracuda - Backup
ASUS GTX 670 DCU2 4GB
2 x Sony DVDRW Drives (no need for bluray as I use the TV for that)
3 x iiyama 24" (5760 x 1080)
Razer Naga Epic
Logitech G510
Logitech X530 5.1 surround system
Plantronics GAMECOM 777 Headset
The Build
So, the pics mostly speak for themselves in the build process: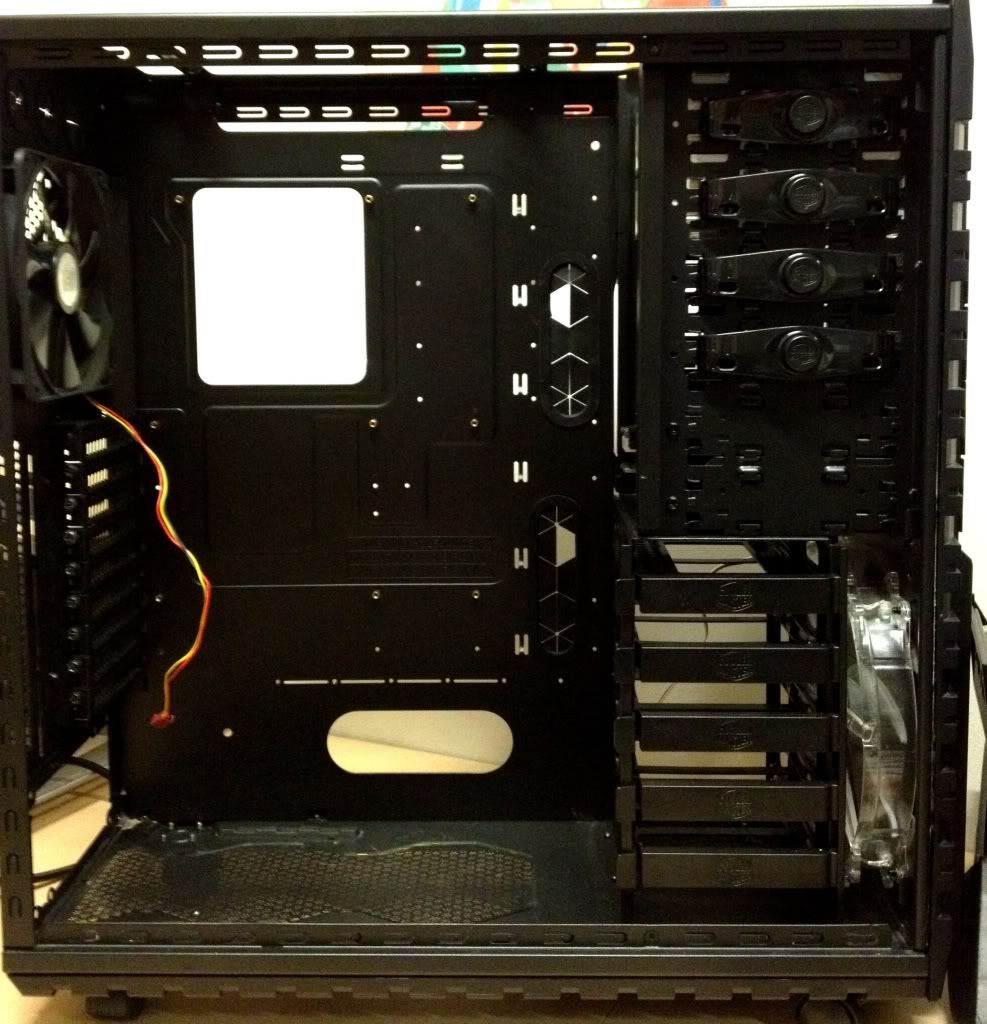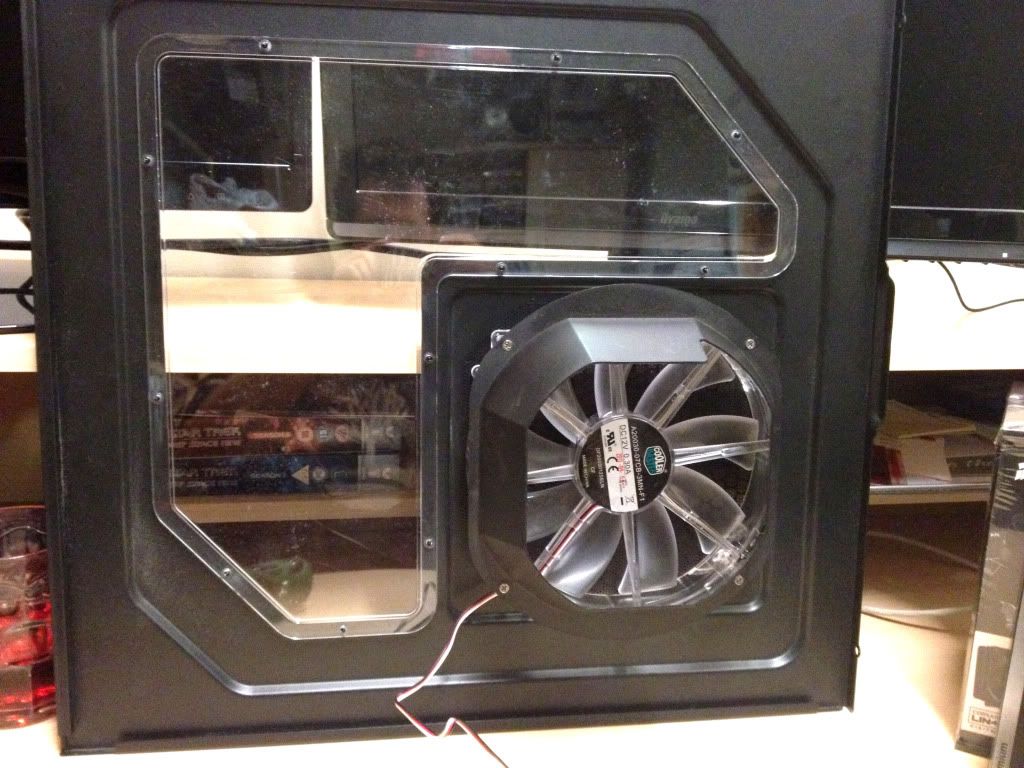 Original OCZ 750W PSU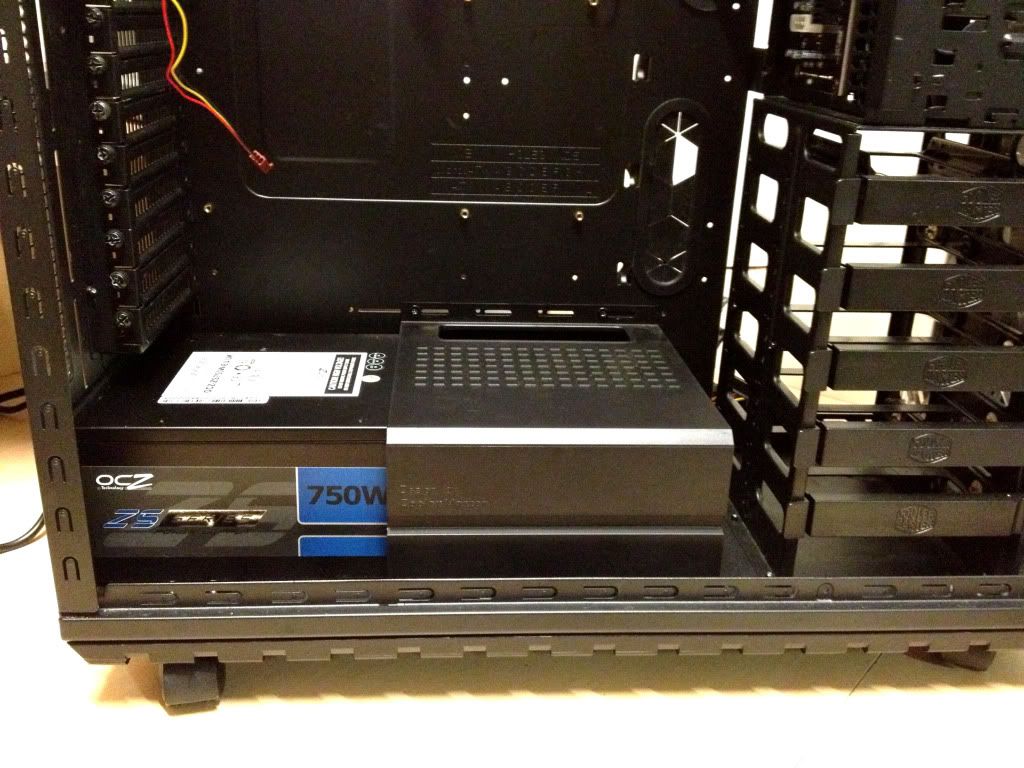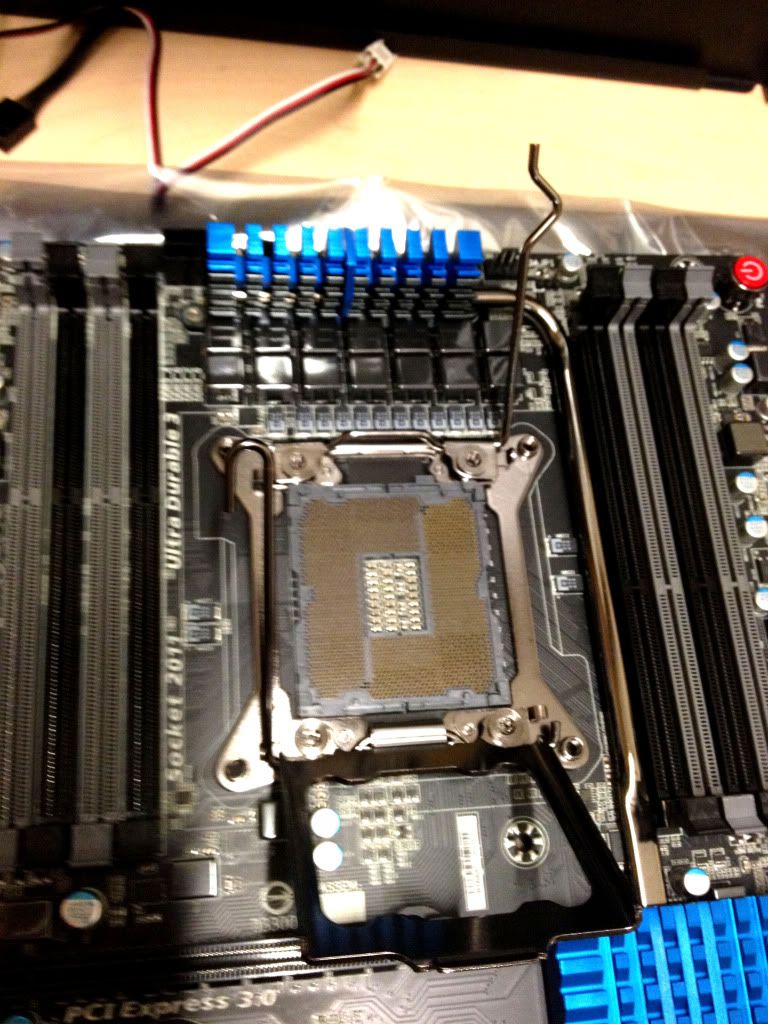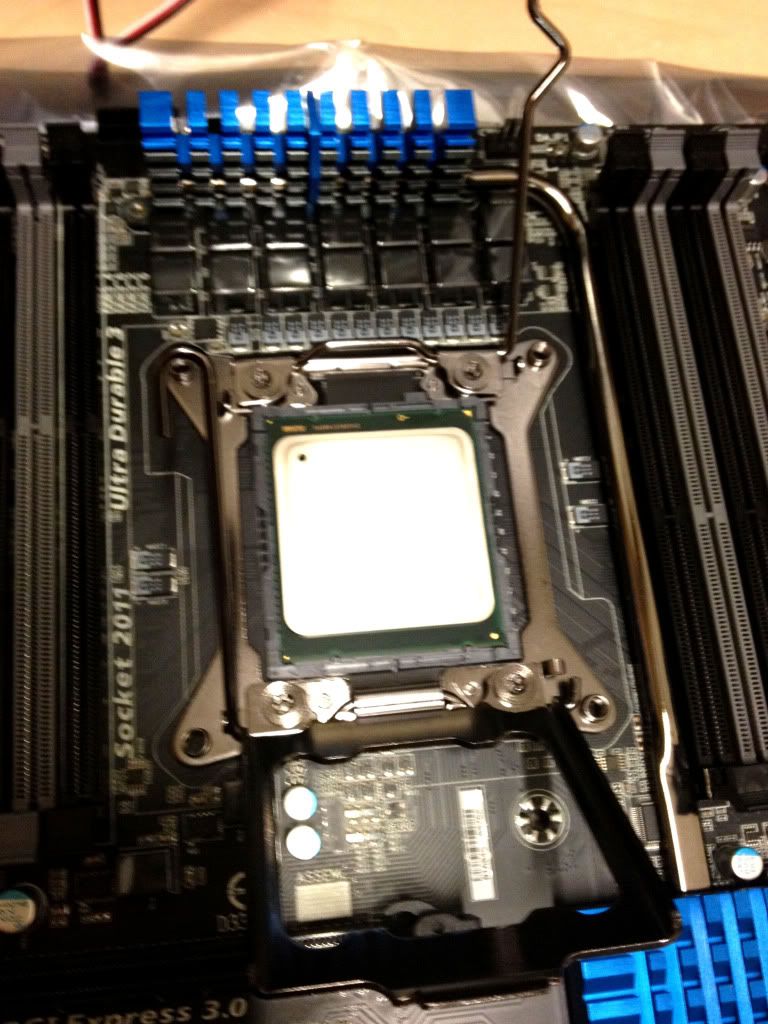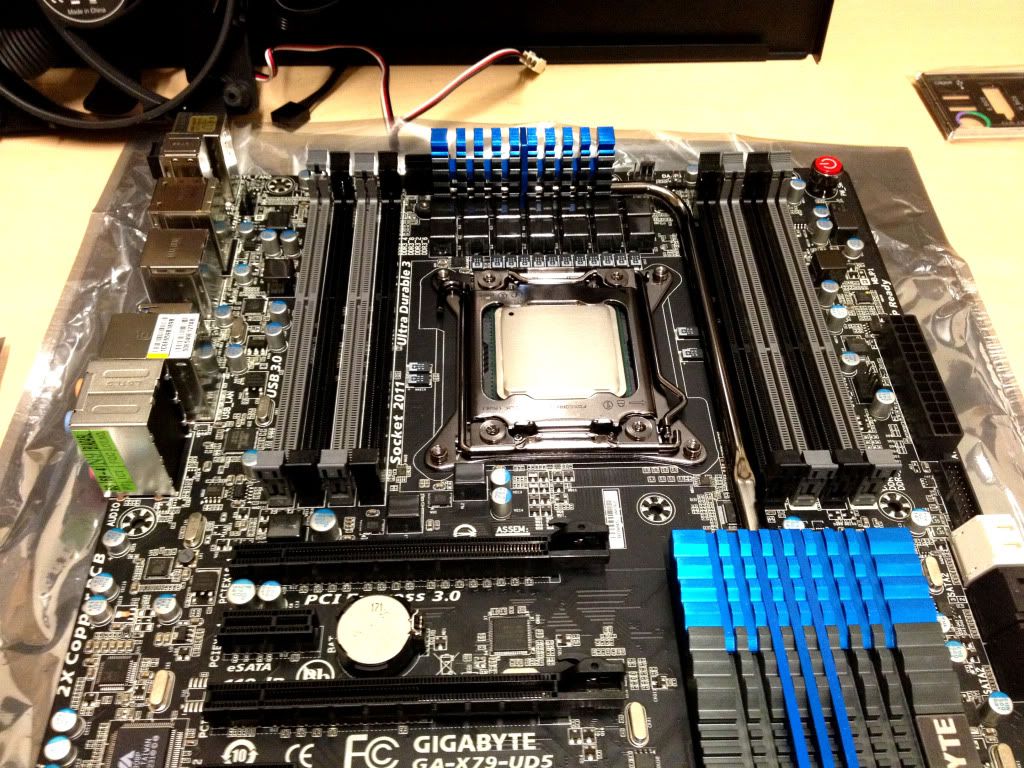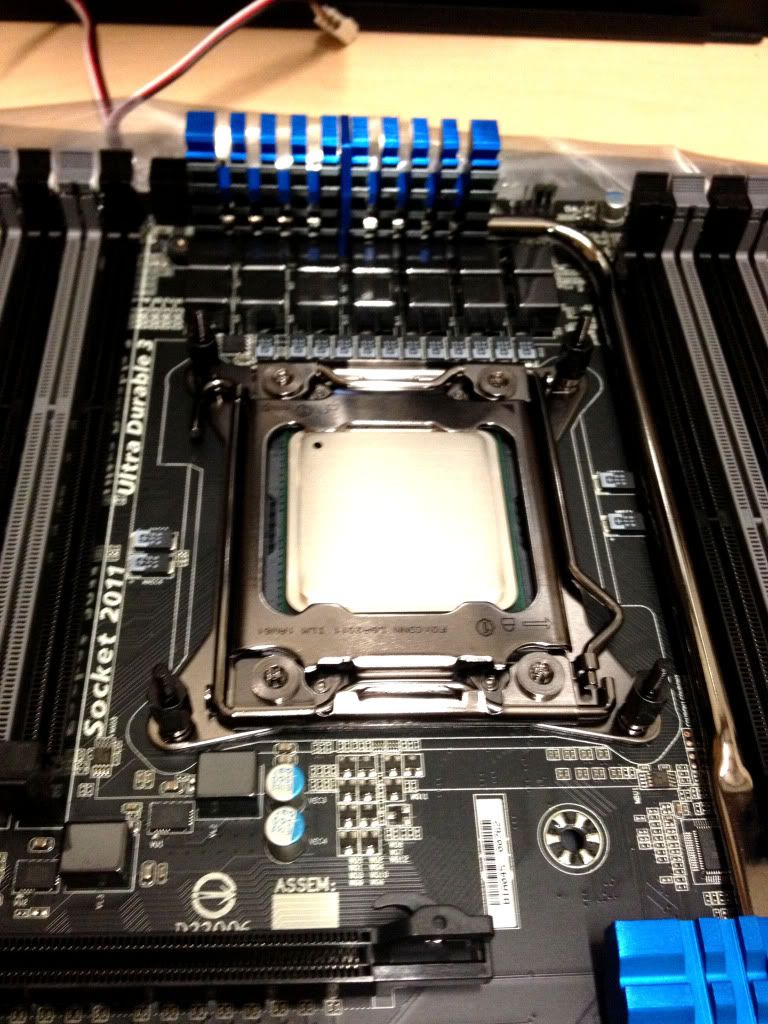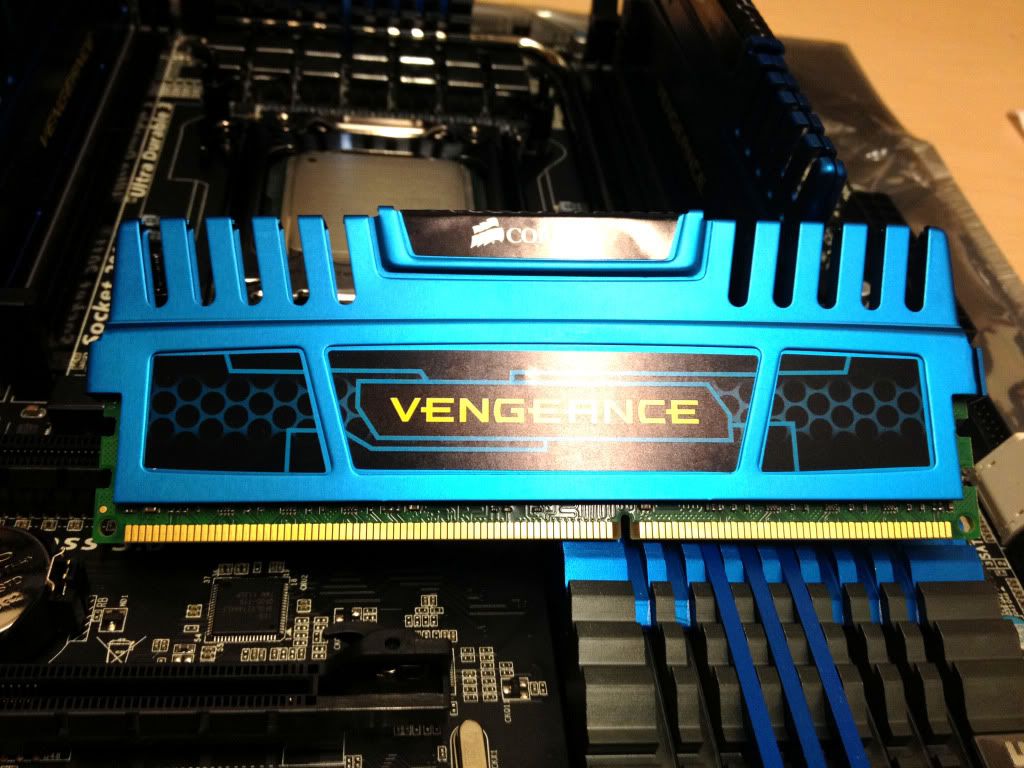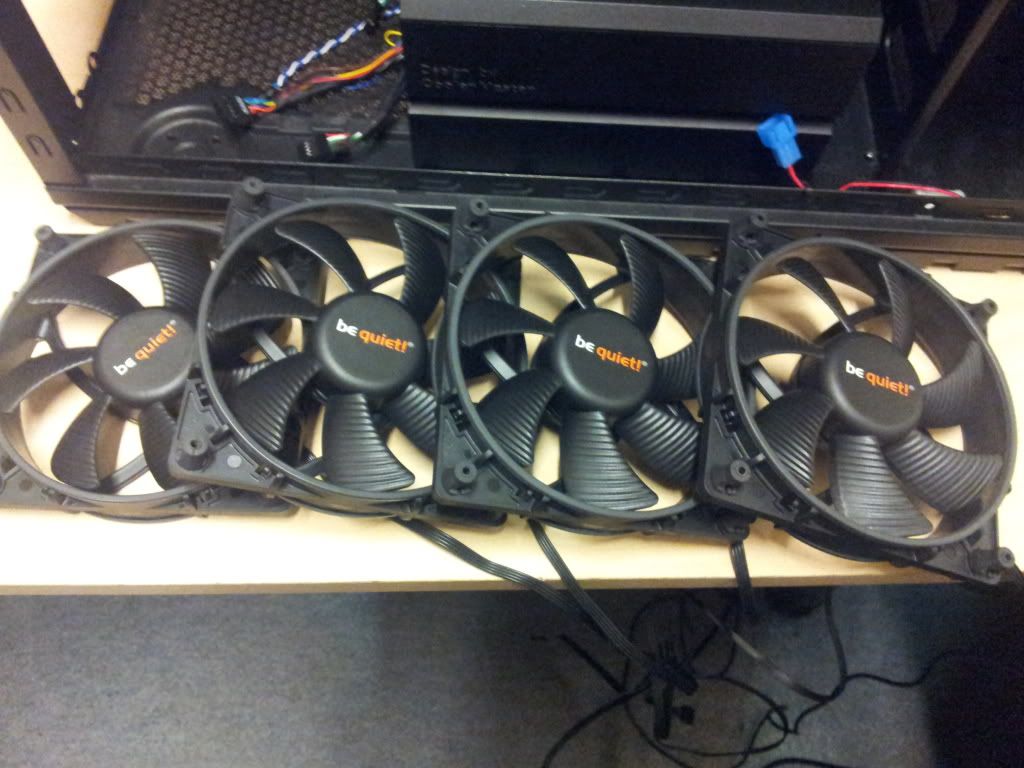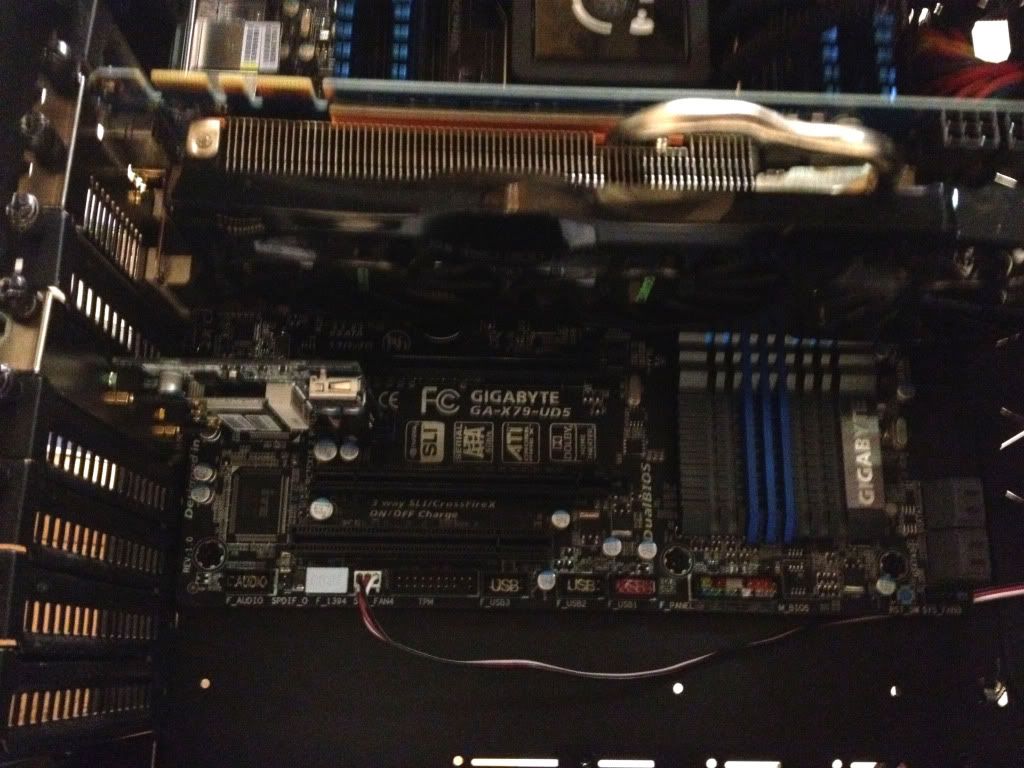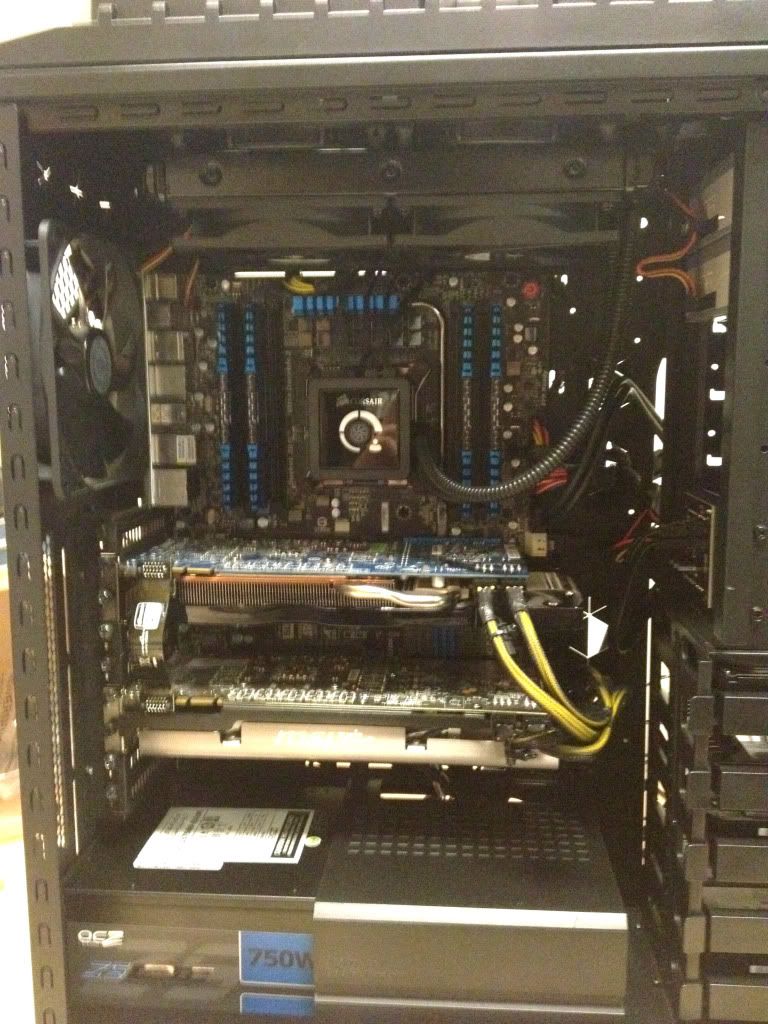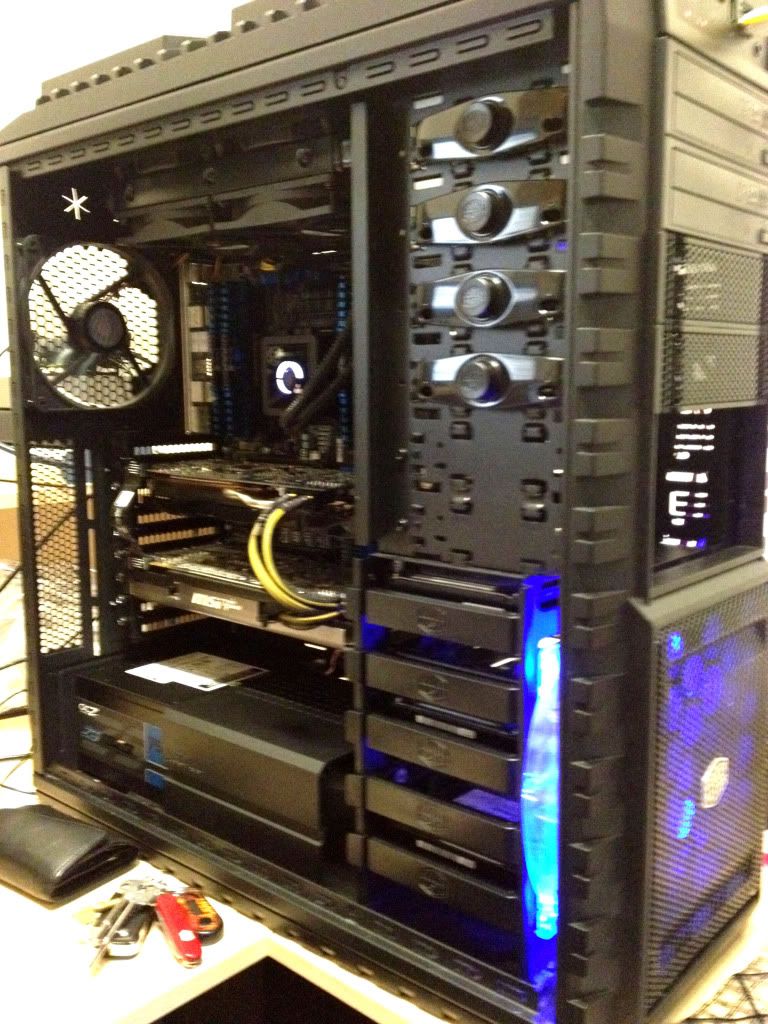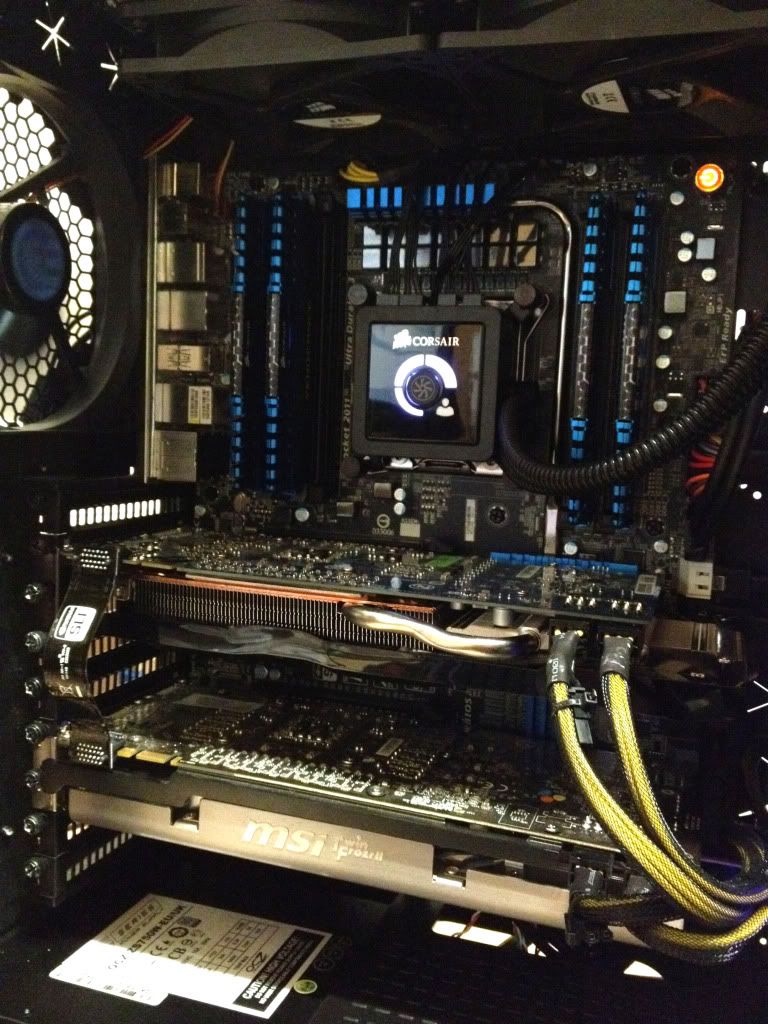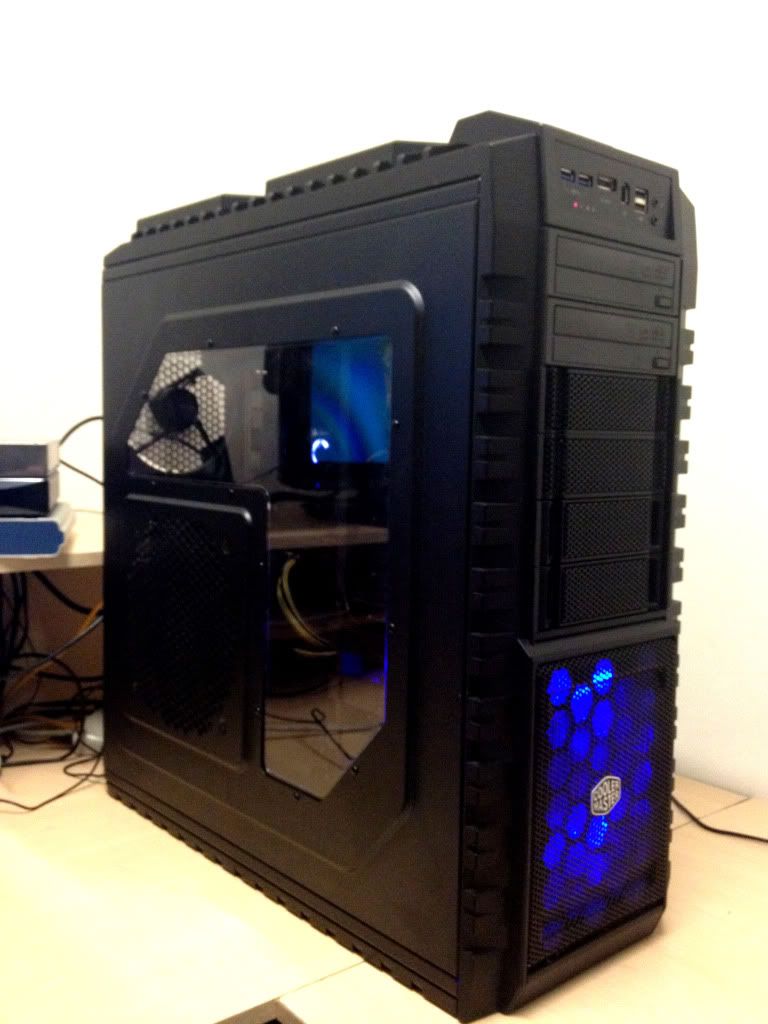 And then something broke, had a few issues, sent some bits back to Aria, but more of my gear was needed for testing as they couldn't pinpoint the problem, queue me getting in the car...
Out it came
Also had a change of heart, the OCZ was only a few weeks old, but decided if I was going SLI with the new cards next year as well, stepping up to this would be a better idea: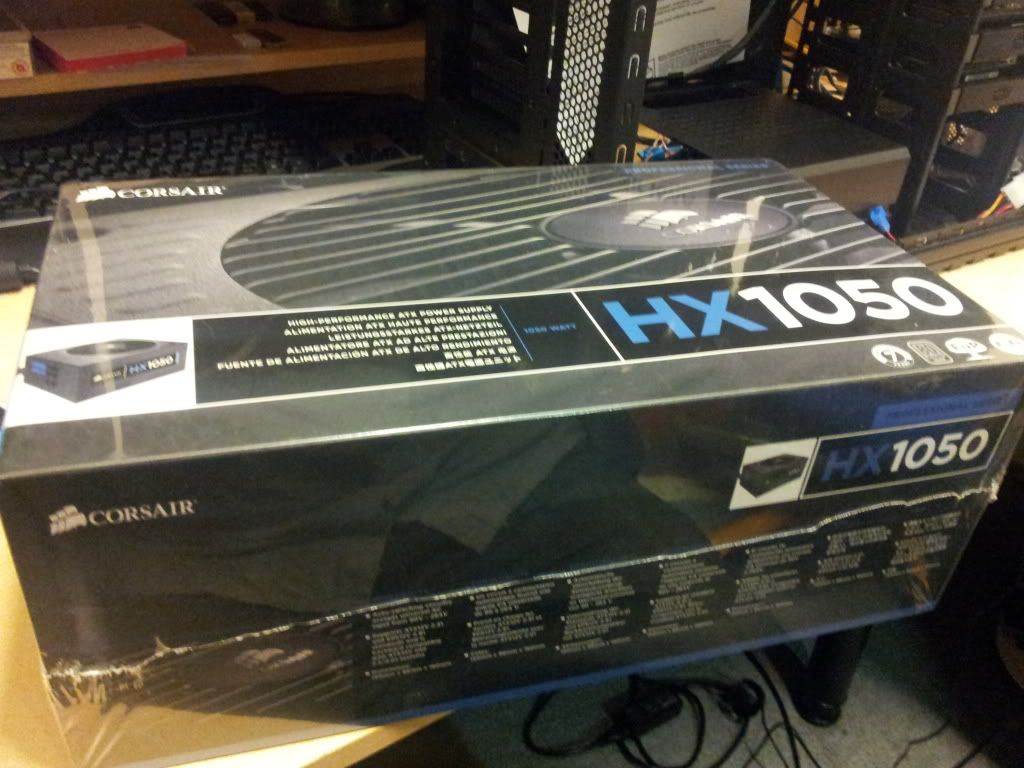 Everything went back together ok (minus the Gigabyte 570) and in the meantime this arrived: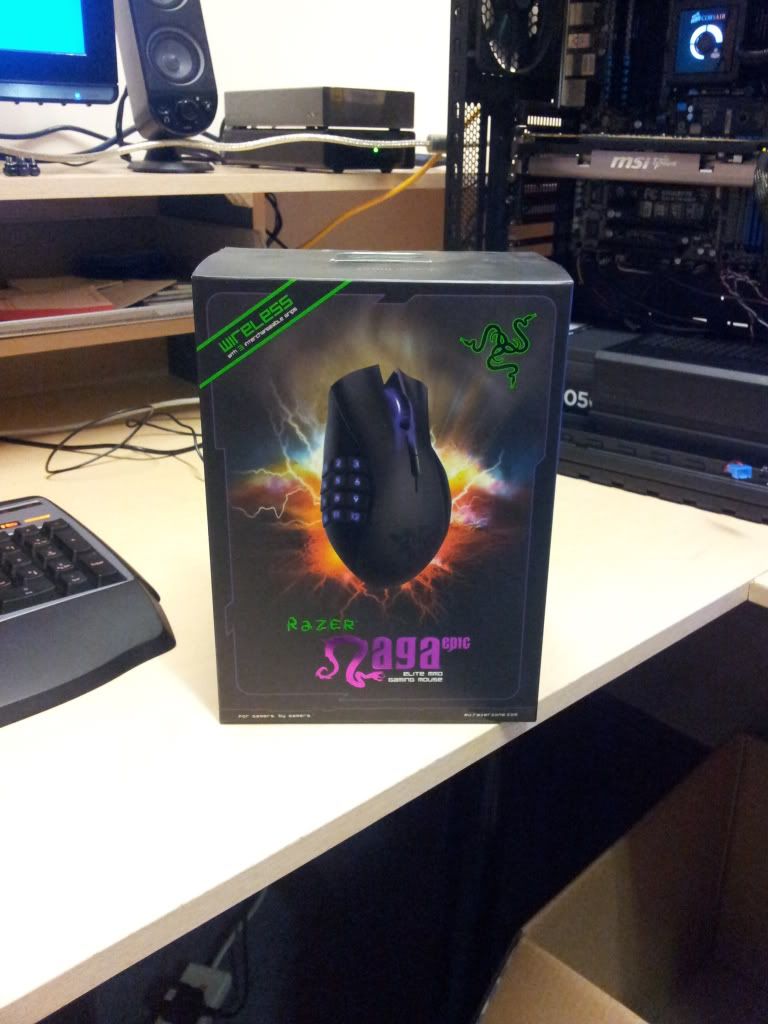 Along with the BoogiebugXL 'Desk' pad! The other half is getting me the Logitech G510 for christmas.