Hi Guys
We're trying to connect together an RS232 connector to a 10 Pin Lemo FGG.2B.310 plug so we can connect our IR Camera to a PC (it is possible), but we're having issues understanding the wiring.
Here is the pin diagram for the Lemo: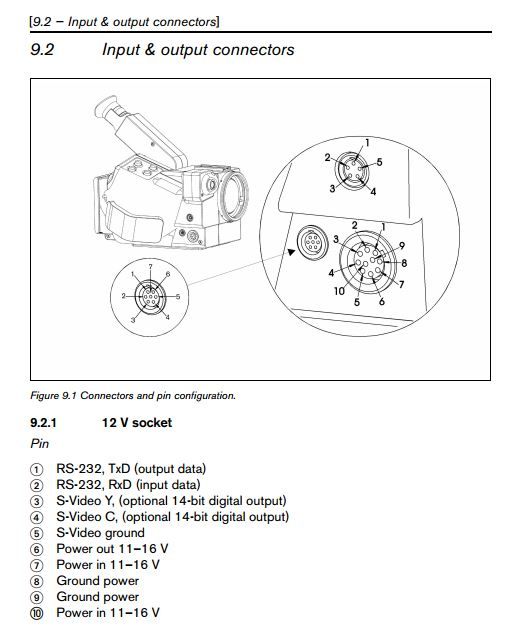 and here is the diagram for an RS232 connector:
What we don't need is the video, as we've got an additional connector that comes straight out of the camera and into the transmitter - we just need to be able to control the camera from the PC. Does anyone know how to connect this up correctly? We've also seen a diagram for the camera that includes an additional breakout box to supply extra power. My electronics knowledge has rapidly declined since I studied it at school, so I'm hoping some more clued up individuals will be able to help.